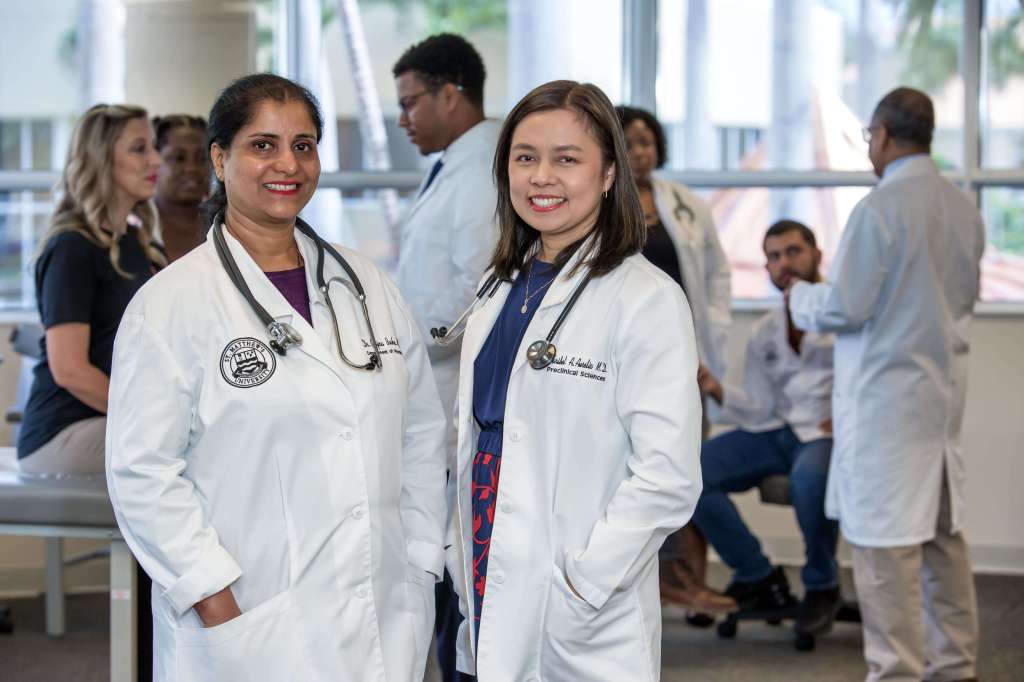 Academics Overview
Your journey to medical excellence starts here at St. Matthew's University School of Medicine, with our programs, faculty, support, and research at the forefront.
Our Programs
With a rich history of over two decades, St. Matthew's University School of Medicine has continually evolved to offer a comprehensive medical education pathway. Our Gateway Program, Pre-Med Program, and MD Program reflect our commitment to guiding students from diverse backgrounds through every stage of their medical journey. As one of the few international medical schools approved in key states like New York and Florida and recognized in California, we've enabled over 2,000 MD graduates to secure prestigious residencies in the United States and Canada. Our legacy of success, including impressive USMLE pass rates and a 100% Residency Placement Rate1, exemplifies our dedication to shaping future doctors from pre-med to MD.
Programs
Dedicated Academic Faculty
Our faculty, who all have either an MD or a PhD in their respective fields, play a critical role in delivering this curriculum. With small class sizes and a strong focus on preparing you for Step 1 of the USMLE, we are dedicated to setting you on the path to becoming a doctor. 
St. Matthews Faculty and Administration
Our Facilities
Our academic facilities contribute to a well-rounded educational experience that prepares you for success as a physician.
St. Matthew's Med Facilities
1.The two-year residency placement rate is the percentage of students attaining a residency position out of all graduates or expected graduates in 2022-23 and graduates in 2021-22 who were active applicants in the NRMP match or attained a residency outside the NRMP match.