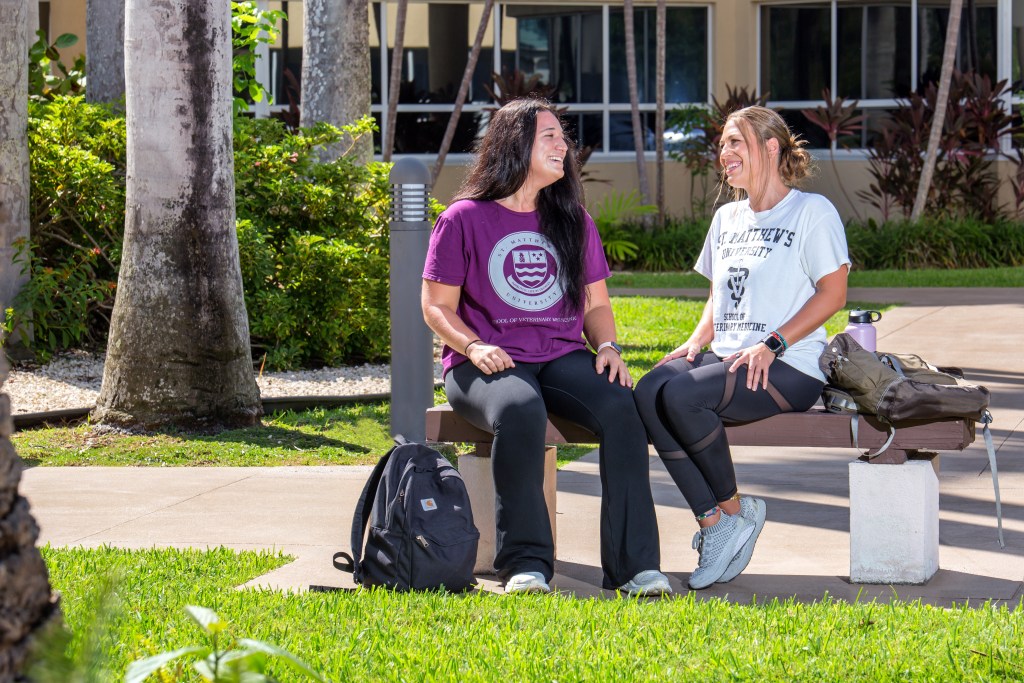 St. Matthew's Med Admissions Requirements
Get in touch for more information
At St. Matthew's University School of Medicine, we firmly believe that any student who possesses a genuine passion for medicine, a dedication to serving others, and a strong work ethic should have the chance to pursue a medical education. We warmly welcome students and graduates from accredited colleges and universities around the world to join our inclusive community and become the exceptional doctors that our world needs.
Required Courses
General Biology: One academic year (6 credit hours) with laboratory; can substitute a biology-related course for ½ year of general biology
General Chemistry: One academic year with laboratory
Organic Chemistry: One academic year with laboratory. Biochemistry can be considered as an option for one semester of organic chemistry
Math, Physics or Computer Science: ½ academic year (3 credit hours)
Are you missing most or all of our recommended courses? Then please consider our 8-month online Pre-medical Master's Program, which awards an MSc in Biological Science.  Students who successfully complete the program earn automatic admission to SMUSOM's MD program.
Standardized Examination (MCAT)
The Medical College Admissions Test (MCAT) is required for all applicants who are U.S. citizens, nationals or permanent residents of the United States. More information about the MCAT is available at the Association of American Medical Colleges (AAMC).
English Proficiency
Since English is the language of instruction at SMUSOM, it is important that applicants be prepared academically to pursue the curriculum and be able to communicate effectively.
Applicants whose principal language is not English may be required to take the Test of English as a Foreign Language (TOEFL).
Transfer Students
St. Matthew's University School of Medicine welcomes applications from eligible transfer students who have attended medical schools recognized in the World Directory of Medical Schools. Acceptance of transfer credits is at the discretion of the university.
Technical Standards
A candidate for the degree of Doctor of Medicine must have abilities and skills in the five broad areas of observation: communication, motor function, intellectual-conceptual, and behavioral and social skills.
Get in touch for more information