Carmen Moradian
SMU appealed to Carmen Moradian because of its small class size, and it built character and optimized her experience. Read more of her experience.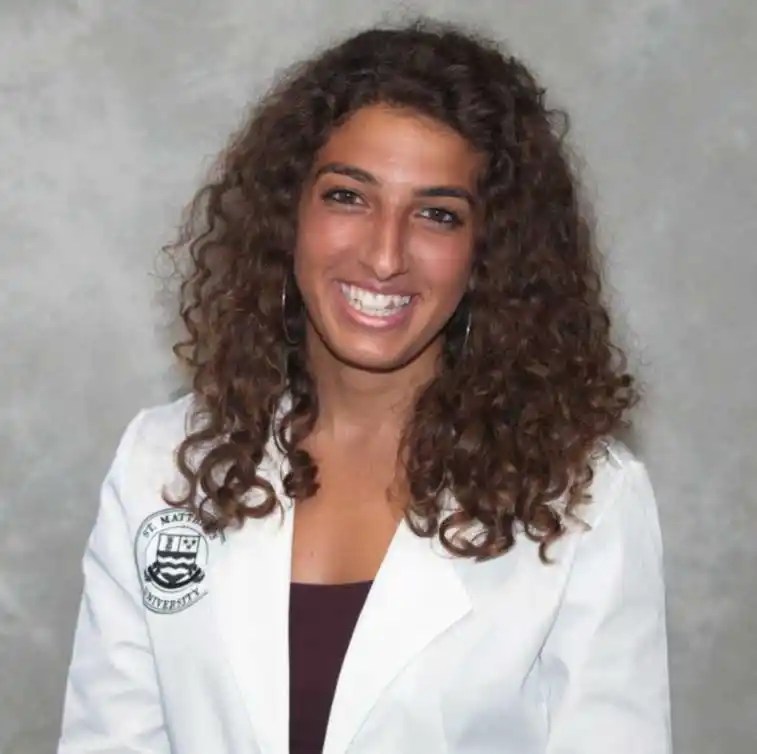 Intended Graduation Year: 2023
Hometown: Youngstown, Ohio
Undergrad School: Youngstown State University
Why Did You Choose St. Matthew's: St. Matthew's University School of Medicine (SMUSOM) appealed to me because of its small class sizes. I appreciate the focus and attention each student receives. Not to mention, the opportunity to study on a beautiful island was very captivating. I wanted the experience of medical school on an island with the opportunity to connect with the faculty and stand out as an individual instead of a number. It boosted my confidence, built character, and optimized my experience. 
What Can You Share About Your Experience so Far? My time at SMUSOM has been one of adventures, hard work, and continuous learning from basic sciences continuing into clinicals. I enjoyed the island, learning under the incredible professors while studying medicine in a beautiful environment. The genuine care and support within the faculty is one of SMUSOM's greatest assets. With the small class size, we became like a family. The learning is structured for success especially with the right self-motivation and determination. It is a wonderful balance and helped me to grow and push myself. I am currently in clinicals, traveling to different hospitals, gaining lots of practice and exposure. It is a worthwhile experience. 
Career Goal: My career goal is to become an emergency physician.