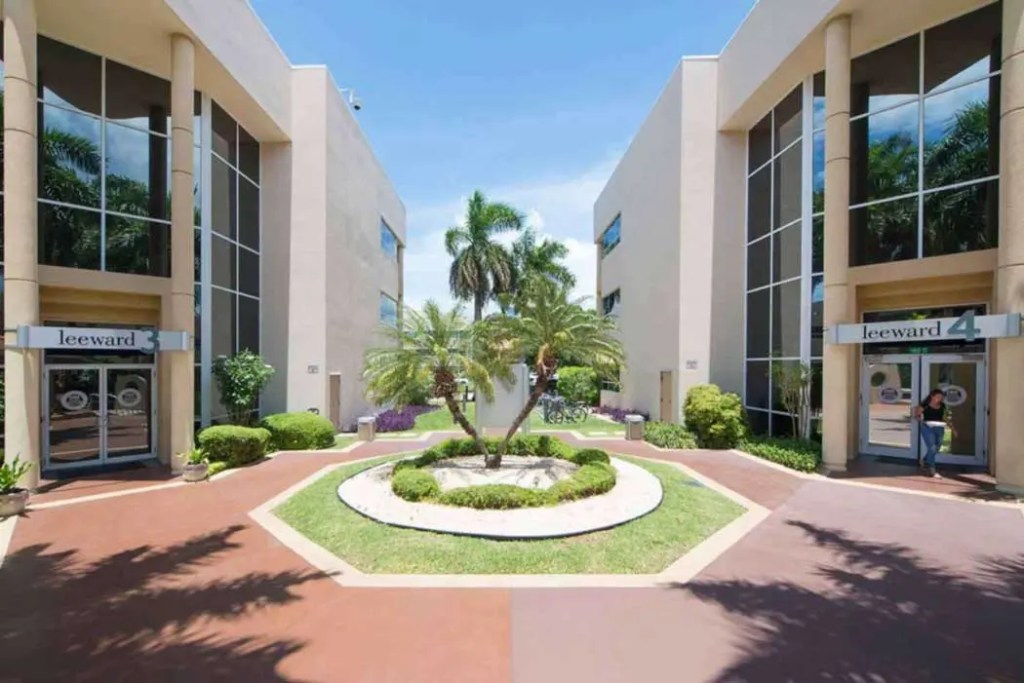 How are Caribbean medical schools improving medical careers?
Most important decision in the life of every medical student is choosing the right medical school. Read this blog about why Studying in a Caribbean medical school can be advantageous to your career.
One of the most crucial decisions in the life of every medical student is choosing the right medical school. This decision is made painstakingly by considering many factors that include the learning facilities at the medical school, qualified faculty, accreditations and much more. 
For the past few years several Caribbean medical schools have risen in prominence due to the high quality education they provide. They have also become a top choice for students looking to make a career in the medical field. These top Caribbean island medical schools are seeing a steady rise in foreign students looking to take up the opportunities that these medical schools offer.
St. Matthew's University, for instance,  has produced more than 2,000 MD degree graduates since 1997. These students have gone on to earn residencies and/or permanent licensure in various US states and other global locations. 
Studying on a Caribbean island can be advantageous to your career for various reasons which are discussed below. 
Easy admission process 
A major hurdle that students face while applying to medical schools is the rigorous admission procedure. While necessary, it often prevents many deserving students from getting enrolled. 
Medical schools in the Caribbean offer a fair chance to all medical students who have strong academic credentials. Interested students still have to meet a required standard which includes a high MCAT score. Along with this, non-English speakers are required to provide a TOEFL test score as well. 
Clinical rotations 
Every medical student understands the importance of clinical rotations, and how instrumental they are in one's career. Renowned medical schools in the Caribbean such as St. Matthew's offer clinical rotations to give students a hands-on experience of working in medicine early in their careers. 
Clinical rotations at St. Matthew's happen during semesters 6 to 10, when students get to experience clinical work at teaching hospitals in the US, Canada and the UK. This provides students with a deeper insight into clinical settings and many often pick their medical specialization during these clinical rotations.  
Caribbean medical schools, like other medical schools,  are focused on providing an enriching clinical experience that will help students become skilled physicians able to work in all clinical settings.
Looking to start your medical career in the Caribbean? Then take a look at St. Matthew's University School of Medicine, a school that offers an excellent curriculum comparable to that taught in U.S medical schools. Along with an excellent teaching methodology and constant support from the faculty, the school offers an advanced IT infrastructure and learning platforms. 
The smaller class size and a more hands-on approach creates an ideal learning environment at St. Matthew's University. In addition, the Caribbean setting offers various recreational activities, immense scenic beauty and amiable locals. 
Interested students can check out the MD program offered by St. Matthew's University and find out more information by getting in touch with our team of admission advisers via email at admissions@stmatthews.edu. Alternatively, you can call them on 800.498.9700 or 407.488.1700. Click on the links above for more information! 
Small class size 
Another advantage that comes with studying in the Caribbean can be the small class sizes. The best Caribbean medical schools offer small classroom settings ideal for student-professor interaction. This individualized approach is offered to ensure that everyone learns the curriculum equally and their queries are satisfactorily addressed. 
This format of learning makes select Caribbean medical schools very different from others,  and can help students do better in their medical career. This small classroom setting ensures  increased participation, better engagement and more scope for one-on-one interaction. 
Supportive faculty 
Along with an excellent learning environment, select Caribbean medical schools have highly accomplished and  experienced faculty members. Their passion and dedication for teaching  contributes to the  high success ratio of graduates. 
The professors at St. Matthew's University have earned either an MD and/or PhD degree, and they bring their global experience  to St. Matthews. They work hard to ensure that each student attains a high pass rate on their USMLE Step 1 exams, and it is their continuous efforts that have resulted in a USMLE Step 1 first time pass rate that averaged 95% between 2015-2019. 
The top Caribbean medical schools are also fully accredited, which makes them highly valuable and perfect for pursuing various medical career options. 
Get in touch for more information