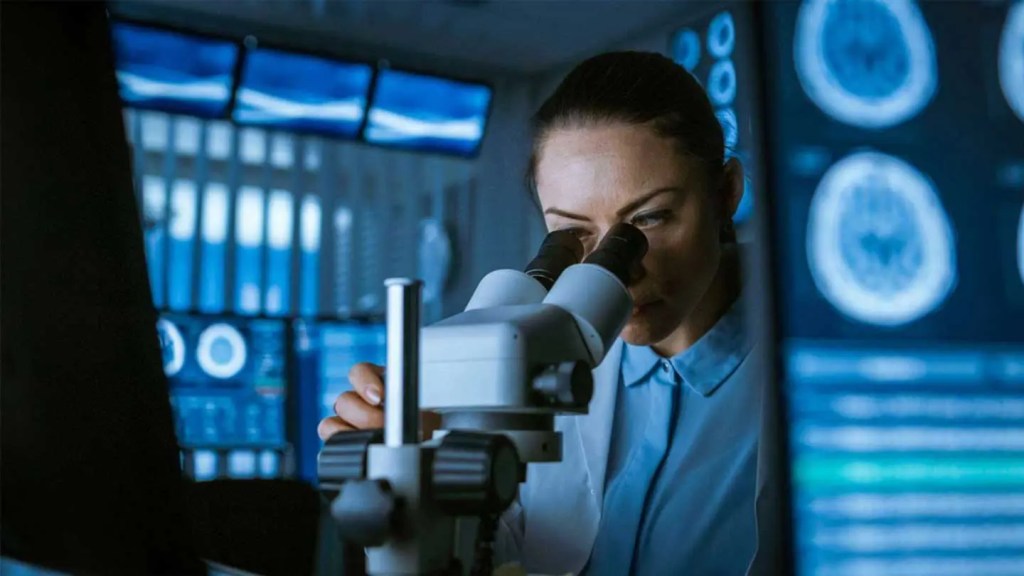 How to get into a Caribbean medical school in 2022
Caribbean medical schools are an affordable alternative to costly medical education in the US. Read this blog to learn how you can get admission into a Caribbean medical school.
Aspiring medical students wishing to practice in the United States are often overwhelmed by the stiff competition to get into medical school. According to data released by the Association of American Medical Colleges (AAMC), the acceptance rate of the most selective US medical schools is less than four percent.
Top Caribbean medical schools can be a very attractive alternative to US medical schools, and they enable you to do your residency in the US. The acceptance rate for most Caribbean medical schools, including St. Matthew's University School of Medicine (SMUSOM), is higher while still providing an excellent medical education. 
Getting admission into the right medical school in the Caribbean can positively influence your future career prospects. Here is a detailed guide for you to understand medical school requirements and help you secure a seat in the best medical schools in the Caribbean.
1. Include some medical experience on your profile
Hospital experience isn't a requirement for most medical school applications as admissions committees don't expect you to have real experience in treating patients before you join medical school. However, having clinical experience is helpful and will make your application more attractive. 
Look for opportunities that let you shadow doctors or other professionals in their daily jobs. Non-shadowing roles like filing X-rays at your local clinic can also give you an insight into the medical career. Other relevant medical experiences that you can add to your resume include becoming a hospital scribe, medical technician, or counselor.
2. Make sure you have the required grades and subjects
Although your medical school application wouldn't be judged solely on the basis of your grades, they are extremely important and will strengthen or weaken your chances of getting accepted.
Additionally, you should ensure you have completed the prerequisites required by your preferred medical schools. Most Caribbean medical universities, including SMUSOM, require coursework in subjects like biology to ensure that the applicants would be able to follow the extensive medical curriculum.
3. Do well in your MCAT test
If you are an aspiring medical school student, you are probably all too aware of Medical College Admission Test (MCAT) scores making or breaking medical applications. Many medical schools in the Caribbean like SMUSOM also require a decent MCAT score among their medical school requirements.
To succeed in your MCAT exam, start your preparation early and find a study method that works for you. You can also look for online resources like mock tests to supplement your preparation.
4. Apply to a lot of schools
Pinning your hopes on only one or two schools can severely limit your chances of making it into a good medical college. Instead, you should focus on improving your odds by applying to multiple accredited Caribbean medical schools.
Casting a wider net can increase your likelihood of becoming a medical student even if you face rejections from multiple Caribbean MD programs. You can also increase your chances by reaching out to the admissions committees of different medical schools regarding their expectations from the applicants.
5. Get involved in research projects
Your research experience in your undergraduate program can help you set your application apart from hundreds of others. Your research experience will reflect your critical thinking skills and scientific curiosity, qualities that are required for a good doctor.
Other ways of getting into a medical university in the Caribbean are including your extra-curricular achievements in your applications and finding good volunteering options before medical school.
If you are looking for suitable MD programs in the Caribbean, you should consider the MD program at SMUSOM. The medical school has trained more than 2,000 successful doctors since 1997 who have earned residency placements and/or permanent licensure in outstanding programs throughout the U.S., Canada, and numerous other countries.
SMUSOM is committed to high learning standards maintained through small class sizes and a 7:1 student-to-faculty ratio. The high academic standards are reflected in the impressive USMLE Step 1 first-time pass rate of 97 percent (2020 average).
SMUSOM gives equal importance to practical training through its well-designed Basic Sciences and Clinical curriculum. The school has partnered with leading teaching hospitals in the U.S., UK, and Canada to provide clinical rotation postings for their students.
Apply our MD program at St. Matthew's University today.
Get in touch for more information