Kristen Kupeyan
Read the full testimonial of SMUSOM alumni Dr. Kristen Kupeyan, who shared her experience at St. Matthew's University.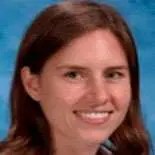 Dr. Kristen Kupeyan graduated from Lincoln Memorial University in Tennessee. She was very dedicated to her studies and was able to find a balance between school and personal life. She met her husband at St. Matthew's University on the first day of class and they were married three days after graduation.
She began her Family Medicine residency in Spartanburg, South Carolina. In April 2006 she was selected as Chief Resident and was responsible for overseeing 42 other residents of which 85% were U.S. Medical Graduates.
Attending St. Matthew's University and completing her MHSA at St. Joseph's was very beneficial and helped enhance her role as Chief Resident.
After completing residency, Kristen began working as a Hospitalist at Hotel-Dieu Hospital in Windsor, Canada.