Julianne Falconi
Read the full testimonial of St. Matthew's University School of Medicine graduate, Julianne Falconi, who shared her experience at SMUSOM.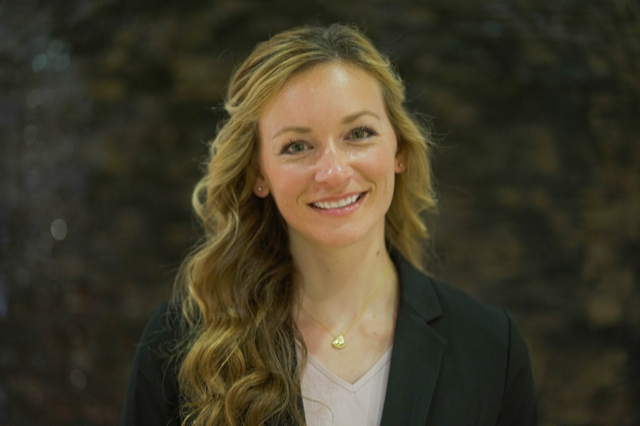 St. Matthew's University School of Medicine graduate, Julianne Falconi is an outdoor enthusiast, avid cyclist, long distance runner, and a triathlete who sets her mind toward a goal and does what is necessary to achieve it. While she tests her limits and enhances her capabilities for athletic goals, she did the very same when she decided she wanted to be a doctor and attend medical school.
An honors graduate of University of Guelph with a degree in Human Kinetics, she was raised about four hours north of Toronto in the town of Sudbury. She then stayed in Guelph to complete her Master of Science degree, researching the role of vitamin D in breast cancer. After a year of post-grad research in cardiovascular and muscle physiology in the lab at Northern Ontario School of Medicine, she decided to pivot to a teaching career, earning a Bachelor of Education at Nipissing University's Schulich School of Education. With her teaching degree focused on biology, chemistry and physics, she went on to pursue a five year career teaching the sciences to high school students back in her hometown of Sudbury. 
"I never gave up my dream to be a doctor though" she shares, and like the long distance runner that she is, she knew that sometimes getting into medical school can be a marathon, and not a sprint. After talking with her two best friends, both of whom had gone abroad to medical school and loved the experience, she began her research with the goal now of becoming a doctor.
"I wanted to go somewhere where it would be an easy transition and I wouldn't have to struggle to adapt to the island." Honing in on St. Matthew's for the program, as well as the beauty and ease of the island, she went to Grand Cayman "super motivated to do well and finally become a doctor."
Julianne was very involved in the school during basic sciences, serving as a TA in many classes and holding weekly open anatomy labs while also providing guidance in course study habits with reviews for block exams. She was active in the student government and served as Student Government President in her fourth semester.
Once off island she loved the clinical part of the program.  "My clinical rotations were great. I went to Orlando, Chicago, and Baltimore and loved them all. I also had the chance to rotate with my best friend, and I also met my now husband in Orlando."
Matching into her first choice, a Family Medicine residency at University of Toronto, Scarborough Health Network, she was chosen Co-Chief Resident where she acted as a liaison between residents, faculty and administration and served as an advocate for co-residents. She also represented the residents at the Family Medicine Resident Associations of Toronto. 
She is currently working as a rural Family and Emergency Medicine Locum Physician in Northern Ontario and making a real difference in the underserved community.