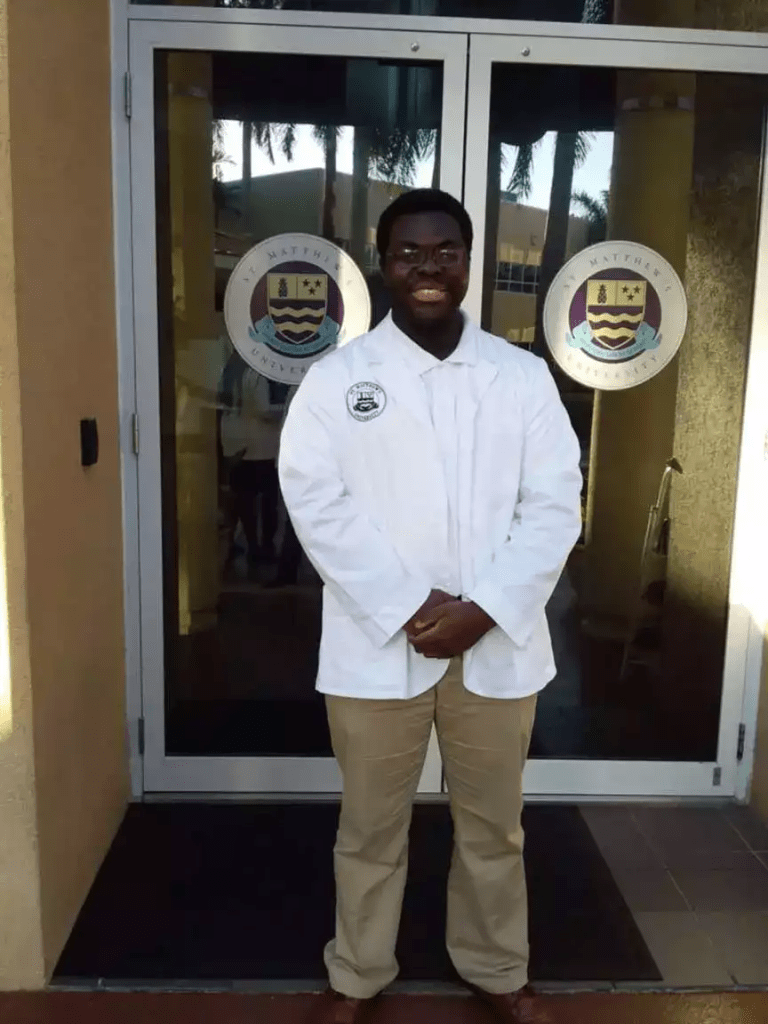 Julius Nani, Dean's and Chancellor Awards Recipient
Julius Nani has excelled academically in the Basic Sciences program at St. Matthew's University, while also actively engaging in the community as a Student Mentor, Teaching Assistant, New Student Orientation Leader, and VP of the Student Government Association. He graduated from North Carolina State University with a degree in Biology and chose St. Matthew's University for the small class size ("I realize I learn much better in small classes"), the track record of graduates, and the beauty and safety of the island.
"I'm really glad that I went straight from undergrad to med school. For me it was a great benefit to start right away. I had learned to study in undergrad but I did find a big increase in the workload the first semester. My Anatomy professor Dr. Bolgova was just so good and made the material fun and organized. She was also my mentor for all of the Basic Sciences program."
His success at SMUSOM came early on in his second semester, when he was chosen to present his Basic Science Research Project entitled "Can PET/CT Imaging Replace Adrenal Vein Sampling as the Gold Standard for Lateralizing Aldosterone Hypersecretions?"
He went on to receive the Dean's Award at the end of the fifth semester, in recognition of his success both inside and outside the classroom, as demonstrated by his outstanding GPA and his extracurricular activities.  He also won the Chancellor's Award in recognition of the highest GPA at the end of Basic Sciences, multiple Subject Awards, and the Brenden K. Roddy Humanitarian Award for going above and beyond to help fellow colleagues succeed in their studies. 
Happy that the USMLE Step 1 exam is done, he hopes to embark shortly on his clinical rotations.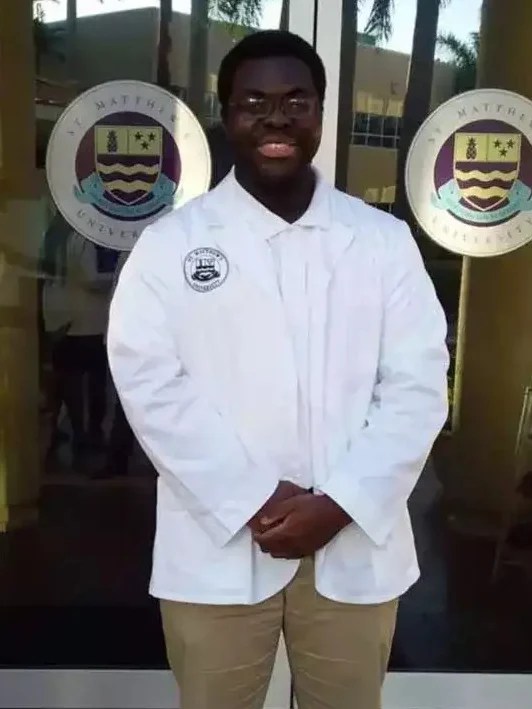 Get in touch for more information