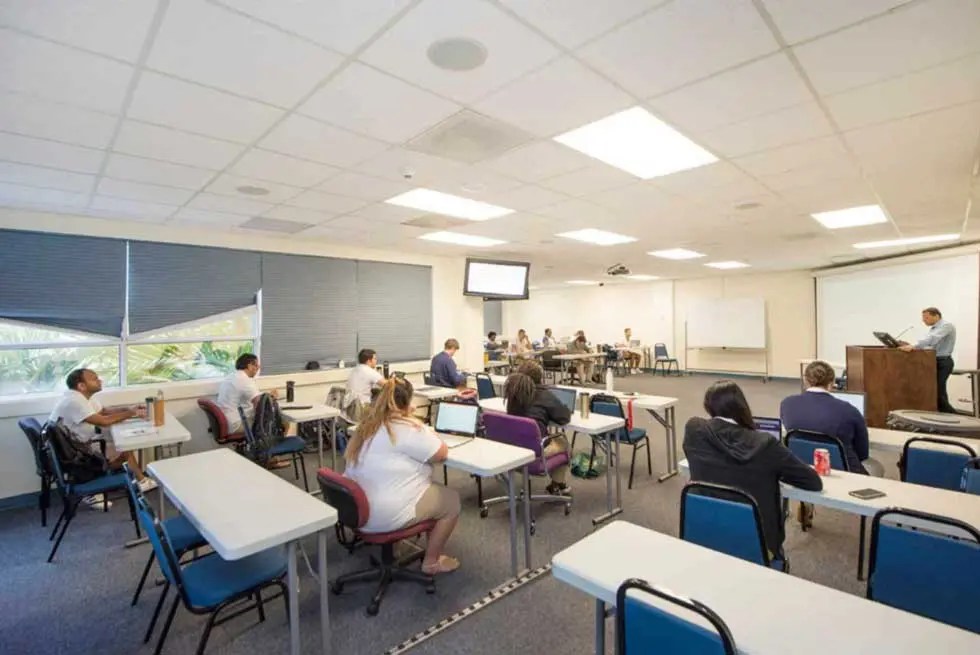 7 common questions and answers about Match Day
Match Day occurs on the third Friday of March every year when thousands of students find out where they will be completing their residencies.
A residency is one of the most integral parts of a medical student's life. It determines their specialization and the next 3 to 5 years of their lives after medical school, making the process of securing the right residency crucial. In the U.S, medical students are allotted their residency placements through a process called the 'Main Residency Match' or simply 'Match Day'. If you haven't heard the term before, here's an in-depth guide from St. Matthew's University School of Medicine. St. Matthew's University School of Medicine.
What is Match Day?
If you aspire to become a doctor in the U.S., you need to complete a residency program that has been accredited by the Accreditation Council for Graduate Medical Education (ACGME).Match Day occurs on the third Friday of March every year when thousands of students find out where they will be completing their residencies. Medical colleges across the U.S. and the Caribbean host Match Day ceremonies during which students open envelopes containing their placement results.The students are 'matched' with their placements through a computerized system called the National Resident Matching Program (NRMP). The NRMP finds residency positions for approximately 16,000 medical students across the U.S and the Caribbean.
Answering the Most Common Questions about Match Day
Residency Match Day can be an emotional time for medical students as this monumental occasion determines their life for the next few years. Here are some of the most commonly asked questions about Match Day:
Question 1: How does the Match process work?
The Match process can be highly complex and depends on the students' and residency hospitals' preferences. The NRMP decides on the residency allotments using a complex algorithm that ranks your residency preferences against the available positions.The process starts towards the beginning of your fourth year at medical school and may include the following steps:
You submit applications for different residency programs through the

Electronic Residency Application Service

(ERAS)

You appear for residency interviews that will be based on your grades and United States Medical Licensing Examination (USMLE) performance

You create an ordered list of your preferred programs

You wait until the NRMP calculates your results and releases them on Match Day
Question 2: What are my chances of matching into residency?
Your chances of gaining the residency placement of your choice during Residency Match Day are likely to be higher if you have:
Scored a high score on your USMLE exams

Performed well in your residency interviews

Submitted the correct information to NRMP
Question 3: Which year of medical do you match?
You're typically matched during your fourth year of medical school.
Question 4: What happens if you don't match with a residency program?
It is still possible to secure a suitable position through the Supplemental Offer and Acceptance Program (SOAP) during Match Week.If you discover that you haven't been accepted on Match Monday, you have an hour to submit up to 45 applications to ERAS.You can get interview calls over the phone on Match Tuesday and Match Wednesday.If you aren't still matched by the end of Wednesday, you can contact residency programs with open positions to negotiate a match directly.
Question 5: What happens after Match Day?
Once Match Day concludes and you know where you will be doing your residency, you can start planning for the next three to seven years of your life.Depending upon your placement, you might plan to relocate to a new city. Most residency positions start in June so it's important to use the time to prepare for the exciting next step in your medical journey.
Question 6: How do I boost my prospects on Match Day?
You can increase your chances of a good placement on Medical Residency Match Day by:
Taking your time to evaluate different residency programs while applying

Being thorough when you are creating your rank list

Not worrying too much about your rankings once you are finished with your interviews

Remaining calm if you aren't matched on Match Monday. Use the time to secure a suitable position among the remaining vacancies.
Question 7: Can I leave my allotted residency placement in favor of another?
Usually, participating in a Match would contractually obligate you to attend the residency that has been allotted to you at a specific hospital for at least 45 days. However, you can leave your residency after that and re-enter the Match process. While there's an element of luck that you can't ignore, a large part of Match Day results will be impacted by your medical studies up to that point. It's therefore important to enrol in a reputed medical school that can help you score well in USMLE and effectively prepare for your residency interviews. St. Matthew's University School of Medicine is one of the most reputed medical schools in the Caribbean and has a first-time USMLE Step 1 pass rate of 97% (2020). Contact us to learn more about the MD program at St. Matthew's University School of Medicine today.
Get in touch for more information