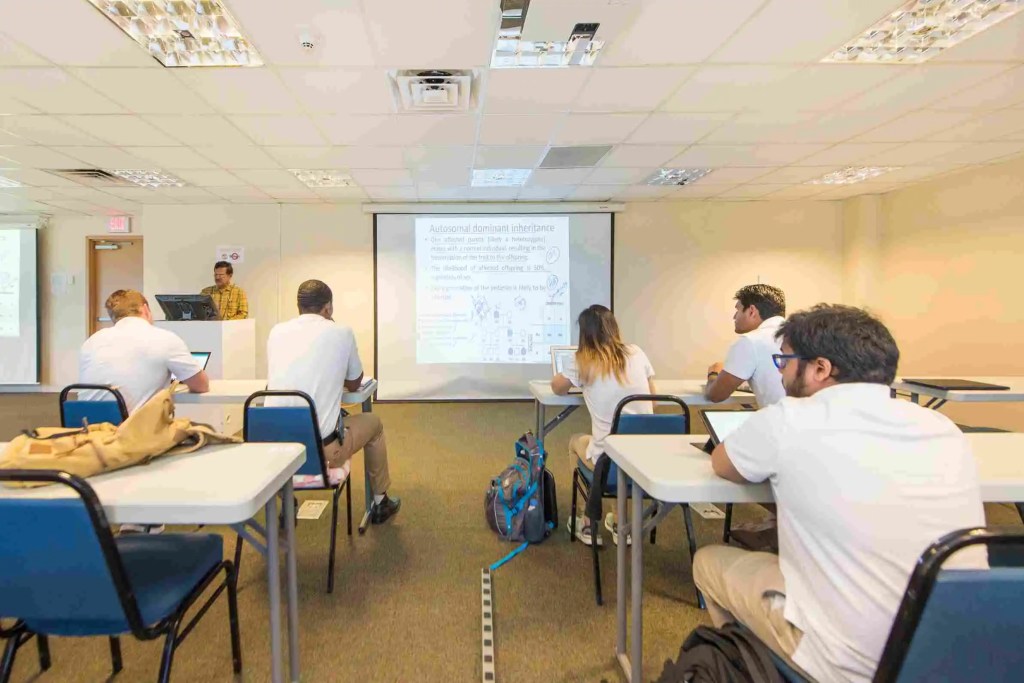 What Is a Medical Resident?
Read this blog to know more about the medical residents and how long does a medical residency last.
Who are medical residents?
Medical residents are doctors who have completed medical school and are in the process of completing their clinical training. In the United States, this lasts between three and seven years, after which they are eligible to take their medical licensing exam. After residents complete their training, they can choose to practice medicine in a variety of settings, including hospitals, clinics, and private practices.
For many residents, the opportunity to work closely with patients and gain hands-on experience is one of the most rewarding aspects of their job. However, it can also be the most challenging, as residents are often managing complex cases for the first time. As well as that, residency programs typically include strenuous working hours. This includes 80-hour working weeks and 24-hour on-call shifts. This demanding schedule can take a while to adapt to, but ultimately, most residents find the experience to be very rewarding and highly worth it in the long term.
How long does a medical residency last?
The length of a residency depends on the specialty that the resident is training in. For example, residents who are training to be surgeons often have longer residencies than those who are training to be family physicians. Here are some examples of common residency lengths:
Three-year-long residency programs
Family medicine residency length
This program prepares residents to care for patients of all ages and to diagnose and treat a wide variety of medical conditions.
Pediatrics residency length 
Pediatrics prepares residents to care for infants, children, and adolescents. This includes diagnosing and treating common childhood illnesses and chronic conditions.
Internal medicine residency length 
Internal medicine focuses on the health of the internal organs. Residents will learn to identify, prevent and treat internal illnesses.
Four-year-long residency programs
Emergency medicine residency length 
This residency program focuses on patients with urgent, life-or-death medical needs. This includes being taught how to handle time-sensitive situations and provide care in the emergency room setting.
Obstetrics/Gynecology residency length 
This type of residency program prepares residents to care for women throughout their lives, from adolescence to menopause. You'll learn how to provide comprehensive care for women, including obstetric and gynecologic care.
Longer medical residency programs
Surgical residency programs are typically the longest, lasting between 5 to 7 years on average. Residents will learn how to safely and effectively perform a wide variety of surgical procedures and the follow-up care that is often required. The length of the program will depend on the area of the body.  Urology and general surgery residency medical residency last 5 years, while the more complex field of neurosurgery requires a residency lasting up to seven years.
Typically, medical students begin applying for residency programs during the third year of med school.
Do medical residents get paid?
Yes, these programs are often paid, but how much do medical residents make? In the United States, first-year residents (also called interns) typically make around $56,126 per year. Salaries increase each year of residency, with fourth-year residents making an average of $63,014 per year.
Keep in mind that these are just averages, actual salaries can vary depending on the hospital or clinic where you work. Your medical resident salary will also depend on the state you are practicing, and your chosen specialty. In some cases, residents may make more than $100,000 per year. It's worth keeping in mind that once you complete your residency and become a licensed physician, you can expect to earn a much higher salary.
Vacation days for medical residents
You can expect to have between two and four weeks of vacation time per year as a medical resident. This may be more or less depending on the program you're in and the specialty you're training in. For example, surgeons often have less vacation time than family physicians. You'll typically be able to take your vacation time in blocks, rather than taking a few days off here and there. This allows you to take longer trips or enjoy a more relaxed pace during your time off.
Health insurance for medical residents 
In the United States, most hospitals and clinics that offer residency programs will also provide health insurance for residents. This coverage may be provided through the hospital's own insurance plan or through a private insurer. It's important the check whether health insurance is provided before you start a residency position. Make sure to check the level of coverage too, as some plans may only provide basic coverage.
Life after medical residency
After completing your residency, you'll be eligible to take the medical licensing exam in your state. Once you pass this exam, you'll be a licensed physician and can start practicing medicine. There are various options for doctors following residency.
You may choose to enter into private practice or join a group practice. Alternatively, you may decide to work in a hospital or clinic setting. You may also choose to pursue further training by completing a fellowship. Fellowships are usually one to three years in length and provide additional training in a specific area of medicine. For example, you may choose to complete a fellowship in midwifery or geriatric medicine.
After completing your fellowship, you'll be able to apply for board certification in your specialty. Board certification is not required to practice medicine, but it may give you an advantage when applying for jobs.
St. Matthew's University School of Medicine medical residency placements
The National Residency Matching Program (NRMP) is the main way that medical residents are placed in programs in the United States. The NRMP uses a computerized system to match applicants with residency programs. The NRMP match is used for most residency programs, but there are some exceptions. For example, urology and ophthalmology residents are placed through separate matching programs called the AUA and SF Residency Match Programs.
St. Matthew's University School of Medicine obtains residency placements for its students at hospitals and clinics across the United States, as well as in Canada, the Caribbean, and other countries. We work with each student to help them find a residency placement that matches their interests and career goals.
Recent placements secured by St. Matthew's students include Emergency medicine at the Northeast Georgia Medical Center, family medicine at the Einstein Healthcare Network, Internal medicine at FAU-Schmidt COM, neurology at Albany Medical Center, and surgery at U Miami/Jackson Health System.
The residency placement process can be competitive, but with the right support, you can find a placement that's perfect for you. St. Matthew's University School of Medicine is here to help you every step of the way, from finding a program that's right for you, to securing your residency placement. Our MD curriculum is designed to give you the skills and knowledge you need to succeed in your residency and beyond.
If you're still unsure, you can also attend one of our online webinars or open days to learn more about our programs and life on campus. You can also contact us directly to speak to an admissions advisor and have all your questions answered before you apply.
Get in touch for more information