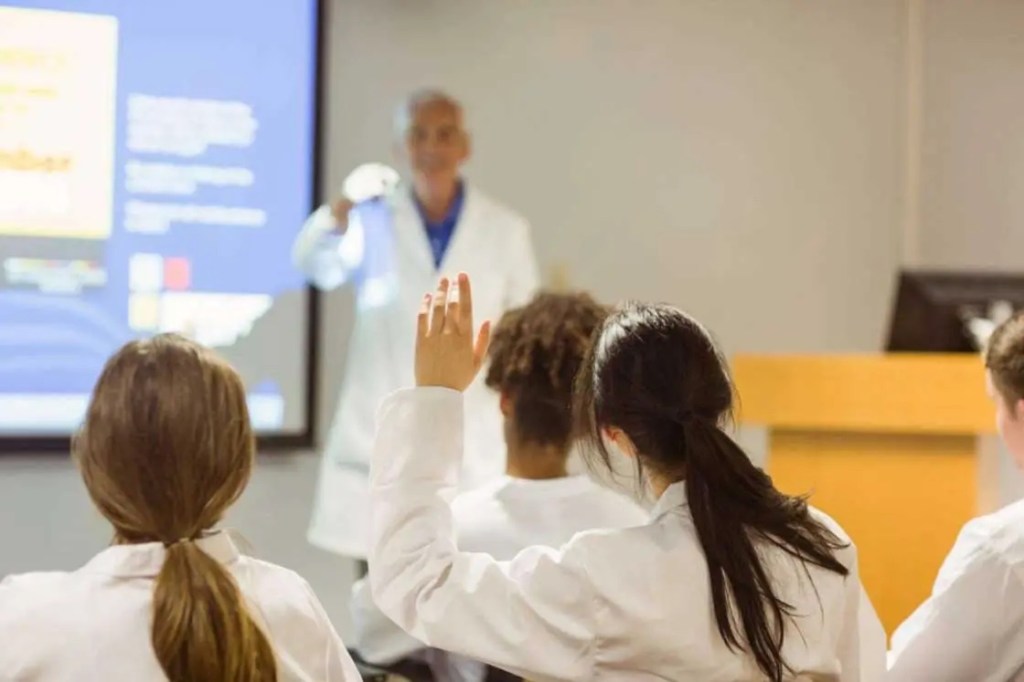 Dean's Award winner, Elvira Dehgany
Meet SMUSOM's Dean's Award winner, Elvira Dehgany – hear about her experience of studying with SMUSOM on Grand Cayman Island.
"Getting chosen for the Dean's Award at SMUSOM was such a blessing" says Elvira Dehghany as she reflects back on her semesters in the Basic Sciences program at SMUSOM. "I think all my hard work helped. It is truly such an honor to get this award and recognition". The Dean's Award at SMUSOM is bestowed upon students who have excelled academically in their Basic Sciences coursework while also being generally well rounded students.
In addition to this prestigious award, Elvira also received six subject awards as well. These awards are given to students in individual subject areas who maintain a 90 or above average.
While having received these multiple awards, Elvira is very humble about her scholastics before starting at SMUSOM. "I felt that I was just an average student. I graduated from the University of Houston with a biology degree and I wasn't able to get into a med school in the states. By the grace of god I was accepted into SMUSOM and I was thrilled. It is definitely the right school for me. With the course load we have to take I don't believe I would have learned or succeeded at the huge schools. SMUSOM is small and everyone knows your name. The professors are extremely knowledgeable. They actually took the USMLE Step One exam again themselves to help us all prepare for it. I really couldn't have been happier".
Now in her clinical rotations, Elvira has completed both her Family Medicine and Pediatrics rotations and is currently in her Psychiatry rotation. "I love clinicals. I am now getting to implement what we have learned in the real world. It's a surreal experience". She is excited for the rotations that lie ahead. When she reflects back on her Basic Science years she shares, "I loved the island of Grand Cayman. I was able to fit in a lot of beach time, snorkeling, running and eating all the great food"!
Get in touch for more information